Michigan Warfare – The CMU Predicto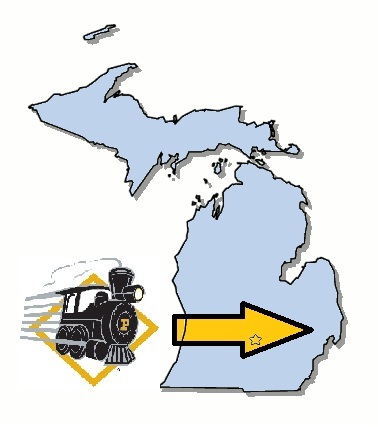 The relentless machine of destruction that is the Purdue Boilermakers football team continues its assault this weekend, making its way eastward across the state of Michigan. They began in the West and while the resistence there was perhaps more concerning than General Hazell may have expected, the forces of good did win decisively and moved forward. The men are in good spirits, singing songs and enjoying the evening before battle. It gives them great energy. And there is no doubt they will leave this state as fine a regiment as any that as marched. Sorry, where was I?
Purdue attempts to move to 2-0 Saturday. The last time the Boilermakers were two games over .500 was after a shaky win over Marshall on September 29, 2012 that moved them to 3-1, right before the bottom officially fell out for Danny Hope. Five consecutive losses followed.
The last time Purdue football was 2-0? You have to go back to 2007, when they began 5-0 against an insanely soft schedule (also the last time Purdue was seen in the rankings).
LET THAT SINK IN.
That 2007 team, led by NFL superstar Curtis Painter, had two wins of their seven that season over this very Central Michigan program. As always, life comes full circle… or something something.
But enough about that. Let's get to what the boys think.
J Money:
When you analyze a program as much as a site like ours looks at Purdue, you find lots of nuggets or statistics that illustrate just how bad things have been. Last week, as we discussed, Purdue beat an FBS team for the first time in well over 600 days. As noted above, failing to be 2-0 for six consecutive seasons is another thing that, when said out loud, is kind of jarring. Standing in their way of 2-0 starts over that span include programs like Rice, Cincinnati, marginal ND teams. Sure, losing on the road at Cinci or ND isn't some horrible black mark on your program – but as we've detailed over the past 7 years, there have been many losses that simply shouldn't happen if you want to be taken seriously or move the program forward.
Not too put too much pressure on the 2014 team, but this weekend against CMU is one of those you simply have to have if you want anyone to begin to take seriously the idea that the program is improving. I know that sounds like it's more important than it is but it's kind of true. It's a home game against a MAC team that went 6-6 last year and looked mediocre in their first game and is helmed by a sophomore QB. He shouldn't carve up the Boilermakers and, frankly, I'd look for Frankie Williams to make some big plays in the secondary again.
CMU's defense will probably be a bit tougher than WMU's, and if that concerns you, well, you're not alone. Only Purdue could make WMU look "swarming," as they did at times. But I'll choose to remain optimistic and say that Purdue worked out some kinks in that game, which I think is plausible. It was the first real game action since last November. Again, to beat the same drum, we want to see progress. This game gives that opportunity. If the offense keeps humming like they did vs WMU, there's no reason this can't be a win. And if the Boilermakers put up 35+ points again, well, be still my heart. They'll really be having fun and, well, that would make me sort of excited heading into Indy for ND next week.
The cynic/Purdue fan in me says this week is prime for a letdown/hiccup/bump in the road. The guy who is excited to be watching a team that can actually make football fun again says they get it done in wild Ross-Ade.
Purdue 38 CMU 31
Mike "The Railroad Tie" Henry:
Beating Western Michigan was huge from a morale standpoint. Lose that game, and you lose the season. Win, and it feels like the program has a little life. But it now makes Central Michigan the "BIGGEST GAME OF THE SEASON"®. Right now, Purdue has a bad football program; the next step is "middling". How do you become a middling program? You beat the teams you should, eek out a win you probably shouldn't get, and drag yourself to 6-6 and an early December bowl game. I doubt a bowl game is in the cards for Purdue this season (fingers crossed in 2015!!!), but beating two of the directional Michigans would at least verify this team's competence, and demonstrate that they are in fact, headed in the right direction.
I'm oddly not concerned about the offense. As bad as the passing game was at times last Saturday, I still think there's enough talent to make them respectable, even if it takes them a little to figure it out (but talk to me after game #4). The defense, however, is a little concerning, especially the front seven. This team needs more everything from its line and linebackers. More pressure on the quarterbacks, more hits in the backfield, more gap control, more contain... Those signs of a solid (if unspectacular) defense weren't there last Saturday.
Still, I think talent wins out in most cases. Purdue might not have talent worthy of the top half of the Big 10, but they do have an advantage over a team like Central Michigan. Flaws and all, they still look better than they did last year, and if they can execute a little more on offense (and keep Titus Davis from going HAM) they should put the Chippewas away. Although part of me is tempted to pick the upset here, the more I think about it, the more confident I am in a Purdue win. Purdue gets to 2-0.
Purdue 30 CMU 23
Zlionsfan:
It's hard to judge a poor team that returns a lot of starters: are those guys starting because nobody pushed them, or are they better with another year of experience under their belts? Central Michigan's 6-6 record in 2013 looks good until you realize that it was built on the soft part of the MAC, so returning 18 starters from that team doesn't really tell you much other than that head coach Dan Enos will be yelling the same names when things go bad.
On paper, it would seem like the Chippewas are just the opponent a struggling Purdue team needs, especially if all-MAC WR Titus Davis doesn't play. Unfortunately, the Purdue defense frequently resembled paper against Western Michigan, as the Broncos' option attack cut through the front seven time and again for big plays. While Central doesn't run the same kind of offense, it's been a while since Purdue has shown the ability to stop any offense. The absence of Davis might force Cooper Rush to spread the ball around more, which isn't a good thing. I think it would have been better for the Boilers to have Frankie Williams covering Davis, just to see how often CMU's sophomore QB would test that matchup.
The one thing we could take from last week's win was that Purdue does have a handful of talented players who can move the ball every time they touch it, whether it's offense, defense, or special teams. Those guys will be called upon heavily again this week as the Good Guys struggle to 2-0.
Repeat of 12/26/2007:
Purdue 51 CMU 48
Aneesh the Swamy:
MY CONTRIBUTION TO THIS LOVELY ESTABLISHMENT:
Central Michigan is definitely better than Western Michigan, but Purdue should still be able to squeak out a win this week. But…in my season preview I only anticipated 3 wins for Purdue this year, and CMU wasn't one. I'm somewhat afraid that Hazell's squad is riding high from a shaky win last week and looking ahead to the Notre Dame game in Indianapolis…which is absurd since WMU was Purdue's first real win in 600+ days. This team hasn't earned the right to look past anyone (not even FCS teams, as evidenced last year's struggles vs ISU), and a no-show would undo all of the barely-good vibes from our current undefeated season. (I'm using "undefeated season" as many times as I can.)
The key for Purdue: Frankie Williams and the secondary get their first test in CMU's 6'2" WR Titus Davis, who put up 61 receptions and 1,100+ yards last year. The Hustle Belt had a great feature on Davis this offseason (http://www.hustlebelt.com/2014/8/22/6051477/titus-davis-central-michigan-football), which focuses on the fact that Davis is definitely an NFL-caliber receiver. He's listed as questionable this week, but I have a hunch he'll want to show off his talents against a Big Ten team, though I use that term lightly.
My prediction? Well…you know what…I'm gonna be Captain Revisionary here and say Purdue pulls this one out. Etling was inconsistent vs WMU, but I think we see the more efficient side of Danny against CMU. Look for Danny to continue safe-completion chemistry with the tight ends (The Sinz & Holmes Institute of Technology, or "The SHIT"), relying on Mostert and Hunt to bail him out against another lackluster defense. Starting the season 3-1 would definitely be a success, and I still have belief that we'll hit that (low) benchmark.
I look forward to the patented Purdue letdown/stab-in-the-soul loss. But until then…confidence, baby, confidence.
(Side note: how Morgan Burke failed to schedule Eastern Michigan and Northern Michigan this year is beyond me. We could have strived towards the prestigious Directional Michigan Championship Belt, last won by the mighty 1969 Toledo Rockets.)
(You just googled that, didn't you?)
(Made ya look.)
Purdue 38 CMU 32
Boilerdowd:
I've said it before and will say it again, MAC teams shouldn't beat B1G teams. Yes, I mean that.
In an era in which talent disparity between (former) BCS conferences smaller conferences has shrunk, there is still a vast difference. A well-coached MAC school that's a cohesive unit and sets the world ablaze with double-digit wins is maybe, MAYBE, an 8 win team in the B1G. Whether it's Ben Roethlisberger's Miami team from 11 seasons ago, or Darrell Hazell's KSU squad from two years ago, the conferences are not on the same level.
But when one of those top-of-the-MAC teams plays a bottom-of-the-B1G teams, something generally gives. So even if I hedge my wording a bit and say Big Ten teams should almost never lose to a MAC team, this game should be a W for Purdue.
That said, as we saw last year, Purdue really didn't belong in a BCS conference...and they showed it week-in, week-out. Obviously improvements have been made and a win over a DI team is a giant leap forward...but I'm not so sure we'll see a ton of these this season.
If a team ever owed Purdue a beating, it is CMU. I'm sure the kids in that program are aware of the mediocre Purdue teams that beat their fellow Chips a few seasons ago again and again...at minimum, the CMU fanbase knows, and has probably tried to remind this year's team of this. So they'll be motivated.
But in spite of showing a whole lot of nothing last week, CMU is filled with upperclassman experience and has the capability to be a pretty solid team...I think they'll show that this week in Ross-Ade as a large contingent of the BDowd clan will join about 38,000 Purdue backers.
The piped student section noise might have made Ross-Ade sound more full than it was last week, but that as Hunt and Mostert were running roughshod over WMU. I don't think Purdue will be able to do that as easily this Saturday...and to win, they'll force Etling, Yancey, Posey (back in the line-up off of a short punishment), Knauf, Anthrop and Sinz to produce.
If these guys can't 'pitch and catch' Purdue can't win this game or many more this season...If they find a rhythm and some consistency, good things will happen. Call me a skeptic...
Purdue loses a lead late and lets one slip that is winnable:
CMU 42 Purdue 38