The BS Predicto Standings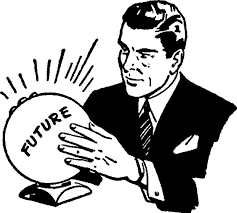 One thing we haven't looked at all season are the Predicto Standings here at BS. Now that we've got five us picking the games, we have occasionally differed on the outcomes. This made the old guys look smart when J and Dowd picked the Boilers to beat Illinois and nobody else did. It didn't make me (J) look particularly wise when Purdue spooked me into picking them to lose to SIU (ugh, that one hurts). The team is unanimous in their despondency as the Black and Old Gold head to the land of candystriped crimson and white polyester, which means that the standings won't change. So for the 2014 season, Boilerdowd and Zlionsfan will need to share the trophy.
BS Predicto Standings
B-Dowd:              9-2 (Errors: Nebraska, Northwestern)
Zlionsfan:            9-2 (Errors: CMU, Illinois)
J:                           8-3 (Errors: CMU, SIU, Minn)
Swamy:                8-3 (Errors: CMU, Illinois, Northwestern)
RRT:                     7-4 (Errors: CMU, Illinois, Northwestern, Minn)
Maybe it's that Purdue football is rather predictable (still), but I think it's fairly impressive that the worst record is still far better than those you see in places like ESPN. Here's hoping Purdue football themselves can one day put up records this impressive.