Purdue Basketball Roundup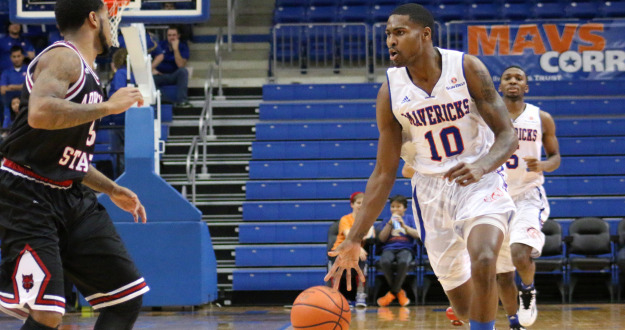 There's been a buzz around Purdue basketball recently, so let's touch on a few things. (Swamy, Mike, Bdowd and Dave – we miss you, and hope your cruise is going well.)  
Delicious Burgher
Let's start with the most exciting news – Purdue is playing at Pitt in the Big Ten/ACC Challenge (and who doesn't think of the Atlantic coast when you mention PITTSBURGH?), which means the Swamy will be hosting a litany of social events to welcome you to Yinzertown. The game is on a Tuesday (Dec 1) following Thanksgiving weekend, so you'll be able to get into town the previous Wednesday and be entertained by the Swam for a very long weekend. He'll host Thanksgiving, you can watch the Bucket Game with him and he'll show you everything Pittsburgh has to offer. If you're over 6'4", you can be the big spoon, too.
And don't worry – the Big Ten Football Championship Game is not until that Saturday, Dec 5, so you'll have plenty of time to get back to Indy to see the Boilers there.
Climbing the Hill
In other news, Purdue made a big free agent signing this week. No, not that guy… Purdue is hoping to catch lightning in a bottle for a second year in a row as they signed immediately-eligible senior point guard Johnny Hill to play in '15-'16. Hill began his college career at Illinois State and most recently played at Texas-Arlington. Last season, he averages 10.1 PPG, 3.5 APG, shot 46% from the field and 69% from the line. If you were hoping for some long-range help, too, don't get ahead of yourself – Johnny only took 32 threes, making eight of them (25%). For his college career, he's 16/59 from long range (27%).
Best case scenario, obviously, is that he's another Jon Octeus. However, that's probably wishful thinking as JO came in and was critical immediately – I think we all agreed here at BS that Purdue doesn't make the tourney without Prime.
More likely, Hill provides some senior-level stability at the point, a place where Purdue is sorely lacking experience. And given the returning and incoming talent of this team, some consistent play at the PG position will be critical to avoid a letdown.
A couple quotes from Hill… on the decision to join:
"I'm looking at what means the most — individual accolades or winning? For me it was obvious. I love winning. I hate losing more than I love winning, and what really gets me is making the tournament. I only have one year left and I want to get to the program that gives me the best chance to do it."
On Painter:
"I think he's a great coach and he makes decisions based on his personnel," Hill said of Painter. "I could see myself playing there. I don't think it's as much pounding inside as people think. You've got to throw ball inside to the 7-footers, but you have to have a good balance, and I think they have a good balance."
So far, so good. Saying all the right things.
Speaking of Doc Oc
Relive the fun of Jon Octeus laying waste to Indiana basketball. Octeus won Hoops Manifesto's Sixth Annual College Dunk of the Year Tournament (might need an abbreviation for that one).
And, of course…
Obviously, no roundup of May 2015 Purdue basketball would be complete without mentioning "that guy." After committing to MSU without really committing, Caleb Swanigan recently de-committed and got Purdue and Cal fan bases really excited. I'll only speak for myself here, but at no point did I ever believe he was coming to Purdue – and I continue to not believe there is any real chance. If you read us regularly, you know we loathe talking about recruiting because of a bunch of reasons, but mainly because a) you're talking about really young kids, b) kids change their minds a lot and it's not fair to bash them for that and, well, c) in many cases it's a slimy business. And make no mistake, when it comes to five-stars like this guy, it's all business.
How else to explain his de-committing from MSU? Did he not like seeing MSU's tourney run? Did Izzo tell him he'd be riding the bench for three seasons? Did he realize what Michigan winters are like? None of these seem likely, do they? No, there were other reasons, which go deeper than opportunity to win in the NCAA. Perhaps he and his camp have demands on playing time or other things. Who knows? The point is, MSU no longer seemed like his best path, so he de-committed. And as has been reported, he is unlikely to really sign an LOI anywhere, so even if he said today he was coming to Purdue, it is no more binding than any other words.
Is Matt Painter going to suddenly have a Midas touch when it comes to recruiting a guy like this? And if he did wind up at Purdue, wouldn't you wonder what kind of deal/agreement Matt made? This is pure conjecture, of course, but I think Matt Painter made those sorts of concessions (maybe promises about playing time, for example) to guys like Ronnie Johnson. I think he said let me try what seems to work elsewhere, what seems to be necessary to land top recruits that could elevate this program to the next level….and then it flamed out spectacularly. So how likely is Matt to go down that particular road again?
As recently as last night, mouth-breathing Dan Dakich (as sad man leading a sad life) was still saying Swanigan is going to Purdue. But he also repeatedly claims he is "not media" (even though he's now the very definition of media – radio guy, color analyst) and doesn't know it for fact…but that he could "break every story if [he] wanted to." Why? Because he's a former Big Ten coach and people want to talk to him. As Fran McCaffery once said, Dan is a former Big Ten assistant coach. He was a "head" coach for seven games because he was next in line when a cheater was fired. Then the team declared a mutiny and he crashed and burned in the first round of both the Big Ten Tournament and the NCAA Tournament with a very talented team. And that was the end of that for ol' Double D.
Why do I bring all that up? Well, it's a fraction of content compared to the time Dakich spent bashing "Purdue blogs" on his radio show last Friday. I only heard snippits of it but I also saw his tantrums on Twitter, wherein he insulted anyone who was asking for clarification on his claims that Swanigan was going to Purdue. When pressed by people saying fans were just asking for more info and being, you know, fans and why was he insulting them, he would attempt to clarify by blaming "the blogs" and saying it wasn't "fans." I guess Dan doesn't make the connection that sites like this one are run and read by…..fans. He repeatedly called us and people like us "idiots" and went so far as to mock a tweet I'd put out there commenting on the fact that we live in this hyper-sensitive, anti-bullying society and yet the best this dolt can do when it comes to debate is call names and refer to people as dumb. Dan has sons, I believe, and I wonder how he'd feel if people called them dumb for asking for more information on something. Well, wait, maybe that's how things are at home.
As always, we'll keep you posted via Twitter and FB (and here, of course) if we learn of any actual news re Swanigan. But as most of us have felt from the beginning, I think Travis Carroll's old #50 will still be available next season.