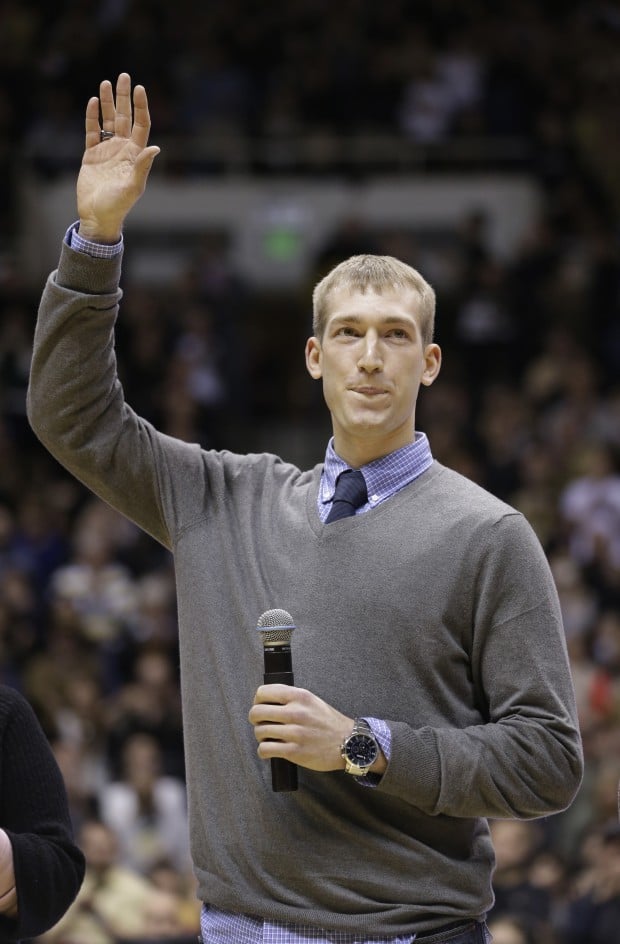 Our old favorite, Rob Hummel, is continuing to push towards the dream of playing the NBA. He's currently on the Minnesota Timberwolves roster after being drafted by that franchise very late in last year's NBA Draft. Rob (who, now that I think about it, never really had any kind of nickname, did he?) played last season in Spain and averages 11 points a game.
You may have seen Washburn's piece about him playing well in the summer league out in Vegas. In addition, we'd point you to the fine work of Mark Remme over at the NBA.com Wolves page, specicially this story and accompanying clip wherein Rob discusses the thrill of even getting into NBA summer league games and his chances of making the big club.
After the horrors Rob experienced having begun in Minnesota, it would be nice if something Minny-related worked out for Rob.
It obviously goes without saying, but we'll say it anyway -- we're all pulling for you Rob. Even those of us who would rather go to the dentist that watch the NBA.